Technological advancements are evolving quickly, making it hard to keep up. Quantum computing is one of these trends and there is an assortment of quantum computing stocks for investors to monitor for key developments.
These companies, if successful, can transform many key industries.
But what is quantum computing? Basically, the technology offers more speed and solutions for businesses and society by applying quantum physics "to create new ways of computing."
Experts expect much faster computing able to use artificial intelligence to solve very complex problems impossible for classic computers to handle. Potential applications range from finance and the military to aerospace, healthcare, cybersecurity and blockchain.
Quantum computing will not replace the computers we use for personal or business. Specialized quantum systems are costly. There is a market, though, despite the cost. Business Insider published an article stating the "quantum computing market is projected to reach $64.98 billion by 2030."
These companies are poised to be leaders in this new technology:
Intel (NASDAQ:INTC)
Microsoft (NASDAQ:MSFT)
International Business Machines (NYSE:IBM)
Quantum Computing: Intel (INTC)
Source: JHVEPhoto / Shutterstock.com
Intel is producing quantum processors in Oregon. The company is a tech giant that played a role in several pioneering technologies. Intel says it plans to to reach the production-level quantum computing within 10 years:
"Research at Intel Labs has led directly to the development of Tangle Lake, a superconducting quantum processor that incorporates 49 qubits in a package that is manufactured at Intel's 300-millimeter fabrication facility in Hillsboro, Oregon. This device represents the third-generation of quantum processors produced by Intel, scaling upward from 17 qubits in its predecessor."
Although 10 years sounds like a long time, creating the technology is both challenging and requires a lot of testing.
Intel has developed a technology known as spin qubits. It says, "Spin qubits function based on the spin of a single electron in silicon, controlled by microwave pulses." The advantages of this technology include operating temperature, stability and duration, plus physical size.
Microsoft (MSFT)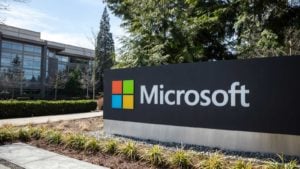 Source: VDB Photos / Shutterstock.com
Microsoft Quantum is considered to be the "world's first full-stack, open cloud quantum computing ecosystem."
The company is building a scalable quantum system with an emphasis on worldwide research teams and partnerships. And if you think that you can program a quantum computer easily, then guess again. It is not easy. That is why the company is developing a quantum stack. Says the company, "The Microsoft Quantum stack provides everything needed to program a quantum computer, including a control system, software, development tools, and Azure services."
There is also a development kit for quantum computing and optimization. The kit is open-source and paired with open cloud ecosystem Azure Quantum.
Azure Quantum can help researchers solve complex scientific problems within hours or days rather than years.
Quantum Computing: IBM (IBM)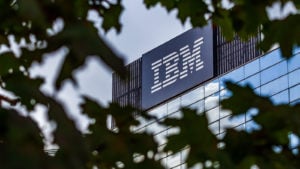 Source: shutterstock.com/LCV
IBM is developing its quantum computing network with more than 140 partners. These partners include Fortune 500 companies and academic institutions, as well as startups and national labs.
Daimler (OTCMKTS:DDAIF) is one partner working with IBM Quantum on electric vehicles and battery design. The work requires complex calculations.
Quantum computing can have great applications in the automotive industry as we gradually enter full electrification of mobility. The key, though, is more efficient batteries.
IBM today has some 20 quantum computers across the world, which run more than 1 billion executions a day on the cloud. IBM is making this technology with others and the number of users is more than 300,000.
The company also offers a certification program for quantum developers.
On the date of publication, Stavros Georgiadis, CFA  did not have (either directly or indirectly) any positions in the securities mentioned in this article. The opinions expressed in this article are those of the writer, subject to the InvestorPlace.com Publishing Guidelines.