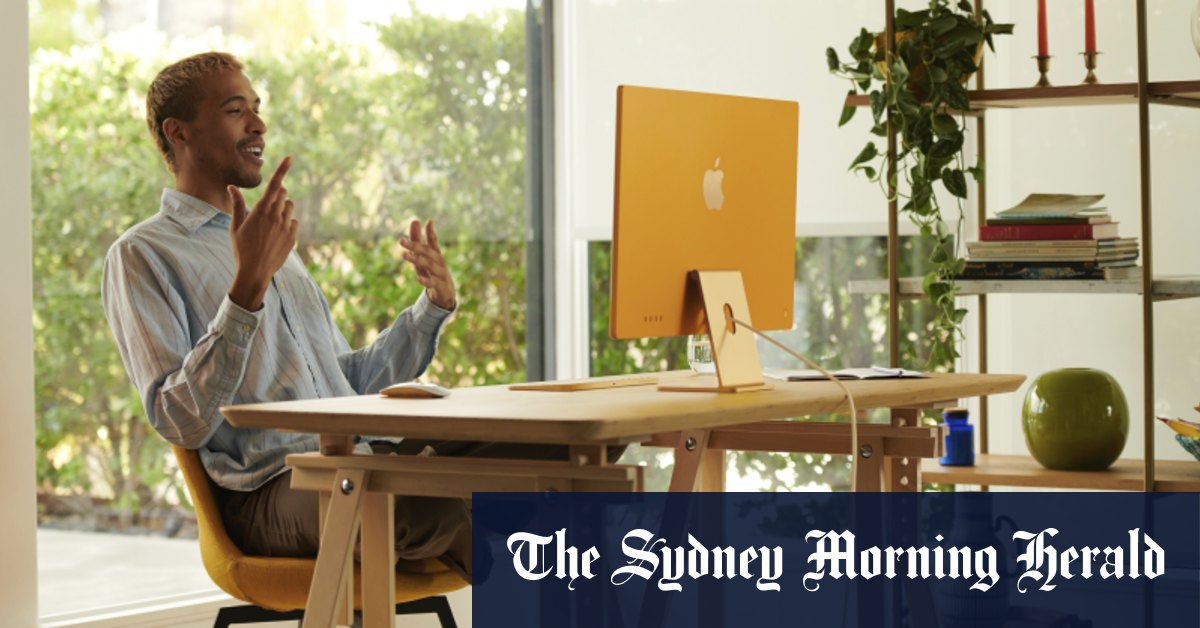 And while I'm not going to declare 2021 as "the year of the desktop", I do think it's worth considering a desktop if you'll be working from home regularly. And, if your workplace is enlightened enough to give you a choice over the computer you want to put in your home, this iMac is an excellent option.
Loading
A year ago I brought home a work-issued laptop for what I thought would be a few weeks away from the office. Sometimes I worked at a desk but, if I'm honest, mostly it was on the couch or in bed. But as the lockdown stretched on, carving out a dedicated work space within my home became essential; a place where I could enter for work, and leave when the working day was done.
I chose a Mac Mini with a 32-inch Dell Ultrasharp monitor, and it's a fantastic setup, but the iMac is a simpler option when you consider the gorgeous display, keyboard and trackpad are included. While the screen is smaller, the iMac is a much nicer object in the home when not in use.
If your work-from-home "office" has been one half of a dining table for the last year, or your lap on the couch, switching to a desktop will do wonders for your back, your eyes, and your work life balance. The 2021 iMac is so thin and small, it could easily fit into the space you currently have carved out for a laptop, and will look a damn sight nicer, too.