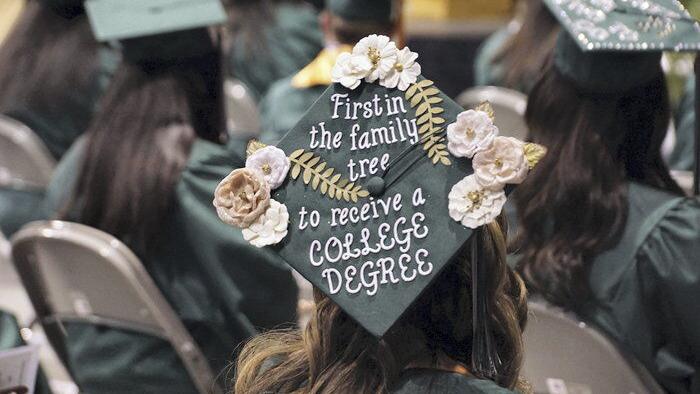 GILTNER: *Deneen Denny, human services.
GLENVIL: Courtney Hohlfeld, business administration.
GOTHENBURG: Miranda Melton, business administration.
GRAND ISLAND: *Daya Alaraki, Cheyenne Campbell, *Paul Fischer, Kelsey Gay, Alicia Hernandez, Amber Hoban, Ethan Kuhn, Adrian Martinez, *Brett McIntosh, Morgan Morse, Camila Rodriguez, *Joanna Stoltenberg, Peyton Traudt, Adriana Vazquez and *Angela Velasquez, business administration; Stephanie De Luna, Haley Findley, Johnny Garcia, Jordan Orcutt, *Francisco Ortega, Jessie Romero and Maria Tapia Segura, criminal justice; Israel Ronquillo and Amaryllis Sands, drafting and design technology; *Carina Krolikowski, early childhood education; Miguel Lopez II, electrical technology; *Mary Gulzow, health information management services; Raigan Mettenbrink, Paulina Ortega Madrid and *Brittney Salter, human services; *Brayden Adair, Kevin Brunk, Steven Eckstrom, Keith D.K. Miller, Kormic Rathjen, Holden Steinhauser and *Brock Strehle, information technology and systems; Stephanie Betancourt Sanchez, Camry Fye, Brianna Martinez, Emily Martinez and Denise Martinez-Prado, medical assisting; Eileen Hernandez, *Kellie Lonnemann and Fernanda Zamora Delgado, medical laboratory technician; Hannah Hines, *Allison Mader and Lacie McGee, occupational therapy assistant; and Ashley Cocchiarella, Alonzo Hernandez and Justin Heston, welding technology.