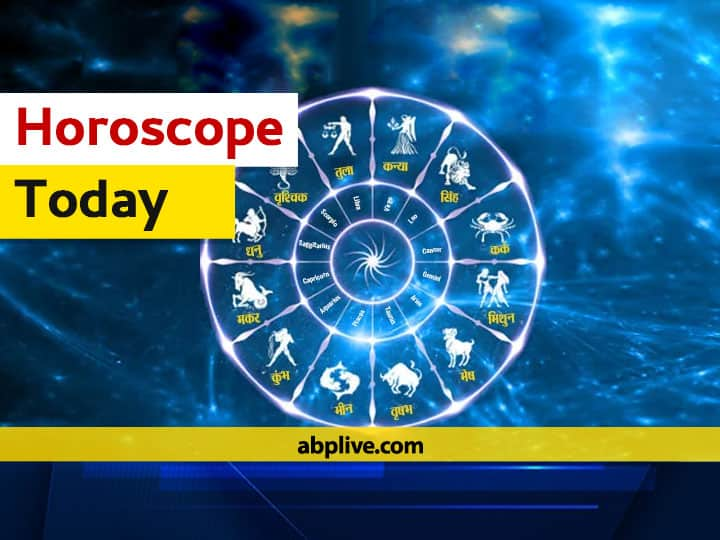 Aries – Today is the day to engage and give importance to your favourite work with full dedication. If your mind is connected to spirituality, then psalmody will bring you peace. It is suggested not to impose strict rules on team leaders, colleagues as flexible environment will lead to better results. There is a good chance of earning profit for those associated with businesses like hotels and restaurants etc. Young minds must not waste their time only in imagination as be it career or business, one will not gain profit without increasing focus. There may be some concerns regarding health. Sleeplessness can be harmful. Lack of regular exercise can prove lethal for arthritis patients. It is also advised to inspire your life partner in their career.
Taurus – It is advised to start your day with remembrance and worship of Sun. Doing so will lead to an auspicious and affirmative day throughout. Extend every possible help to those in need. Businessmen have to take call using intelligence, it will not be right to think for profits. The day will be slightly less profitable for retail businesses. Still, do not be disheartened, there are chances of a change in the situation in the coming days. Parents should properly monitor the education given in the upbringing of their children. Health conditions will almost be normal. Those with weak memory, must meditate for some time. One may have to travel suddenly, hence it is suggested to take care of the safety of the luggage.
Gemini – Today, you will get guidance from seniors and veterans in all your significant works. You will also see degenerated works getting done. There are chances of getting good news from the office. Fear of recession in business can disturb you, but mental strength has to be maintained. It will be a good day for those having hotels and restaurant businesses and in case you are thinking changing your business, then the time is right. Young people should not do any illegal work. The pressure of work will reflect in your health and will come out in the form of exhaustion. Increase cooperation with everyone in the family, the situation of differences can be harmful.
Cancer – Today, your habit of giving advice to others unintentionally can create differences. Save your energy by keeping yourself away from negativity. Try to save yourself from conspiracy of opponents at work. Traders need to keep their transactions clean while repaying the loan. It is a profitable day for those planning to buy electronic items. Youth should keep themselves updated. One should not compromise on fitness for good health. Medicines can cause allergy so it is advised not take any medicine with doctor's consultation. Maintain good relations with colleagues and neighbors. There will be harmony in the house.
Leo – Your hard work today will pave the way for a better future. One needs to live together in the family. If you have issues with someone's habit or mistake, then feel free to share it with your loved ones, a solution can be thought through. Today, time is absolutely right for working-class. Breaking monotony in work schedule will definitely give benefits. Those associated with fashion, especially youth, will get a chance to make good profit in their projects. Businessmen need to be alert in disputed matters, otherwise fines may have to be paid. Keep measures to avoid dengue or malaria, while on the other hand, patients of sciatica should stay on alert. Family and friends will get support in times of trouble.
Virgo – The day will bring rejoice with completion of long-slated work. Official relations will lead to progress. Do not hesitate in helping your colleagues. Businessmen associated with foreign companies will make tremendous profits. Retailers should not compromise on quality and rather be more gentle in dealing with customers. Young people must be careful while driving as chances of injuring yourself or other people around you are high. Pregnant women are advised to stay alert in terms of health, keeping in mind the Coronavirus pandemic. Co-ordination will increase among the people living in a joint family. You will get good suggestions on new projects and career from friends. 
Libra- Today you will have to be a little rough. You can bring changes in yourself according to the circumstances. The pending work of the office will have to be settled on time, your dedication and hard work will show positive results at the workplace. You have to take careful steps in the policies of new business. One should stay away from any kind of fight with the rivals. The youth need to maintain focus in the target. Heart patients have to be alert. If you are a patient of BP or sugar, then take balanced diet. Try to constantly improve relationships in the family.
Scorpio- On this day, the feeling of arrogance can make you character of joke for others. There is a possibility of transfer in the job, you can be sent far away from the original place. There will be a hindrance in work, in such a situation, be patient without getting trapped in stress. Businessmen will have to keep their accounts correct else they can be in the grip of legal proceedings. Young people will keep themselves busy. Don't let problems keep your mind under stress. Conditions regarding health will be favorable, be worry-free. Do not send children out unnecessarily in view of the pandemic. One has to be aware of the need of the house and the wishes of the family members.
Sagittarius – Give importance to creative work on this day, which makes you feel happy. Time is very good for those working away from their native residence, there is a possibility of promotion or increase in salary. Traders who want to make changes in the business, don't take decisions without making a solid action plan. There may be a problem of dehydration due to change in weather, contact the doctor if you feel physical weakness. Follow the rules of the house, otherwise you may get angry. In case of any dispute in the house, behave politely with elders.
Capricorn- It will be beneficial to spend this day with fun. Do not step back in helping the family. Build good behavior and network with people. Government business seems to be growinh. If you keep the boss happy, then promotion can also go on. Businessmen will have to be careful while making money transactions. If there is investment from abroad, then paper documents will have to be kept complete. Today will be a normal day for the youth. If there is a condition like pain in the heart, then take it seriously. Money spent without thinking in domestic matters can be drowned.
Aquarius- From today, there are chances of change in the circumstances. If there is a thought in the mind of leaving the job or changing the job, then drop away this thought immediately, believe in your stars as in the future, the situation is going to improve. Those who want to start a business should make a plan for it, there are strong chances of getting success. If you are doing business in partnership, then you can plan to increase investment. Children need to play such games in which their brain gets developed. In terms if health, Chronic diseases may emerge. There will be relief in disputes with life partner.
Pisces- On this day, you will be able to attract people with artistic speech. Postponement of important work for tomorrow can be harmful. Colleagues will become the key to success at the workplace, so give importance to everyone. Use of technology in career will be very helpful in getting advancement. Traders will get good profits from foreign companies. Youth must keep working with full concentration. Women in health have to be aware of hormone disorders. If someone in the family has a birthday, then give them a gift.