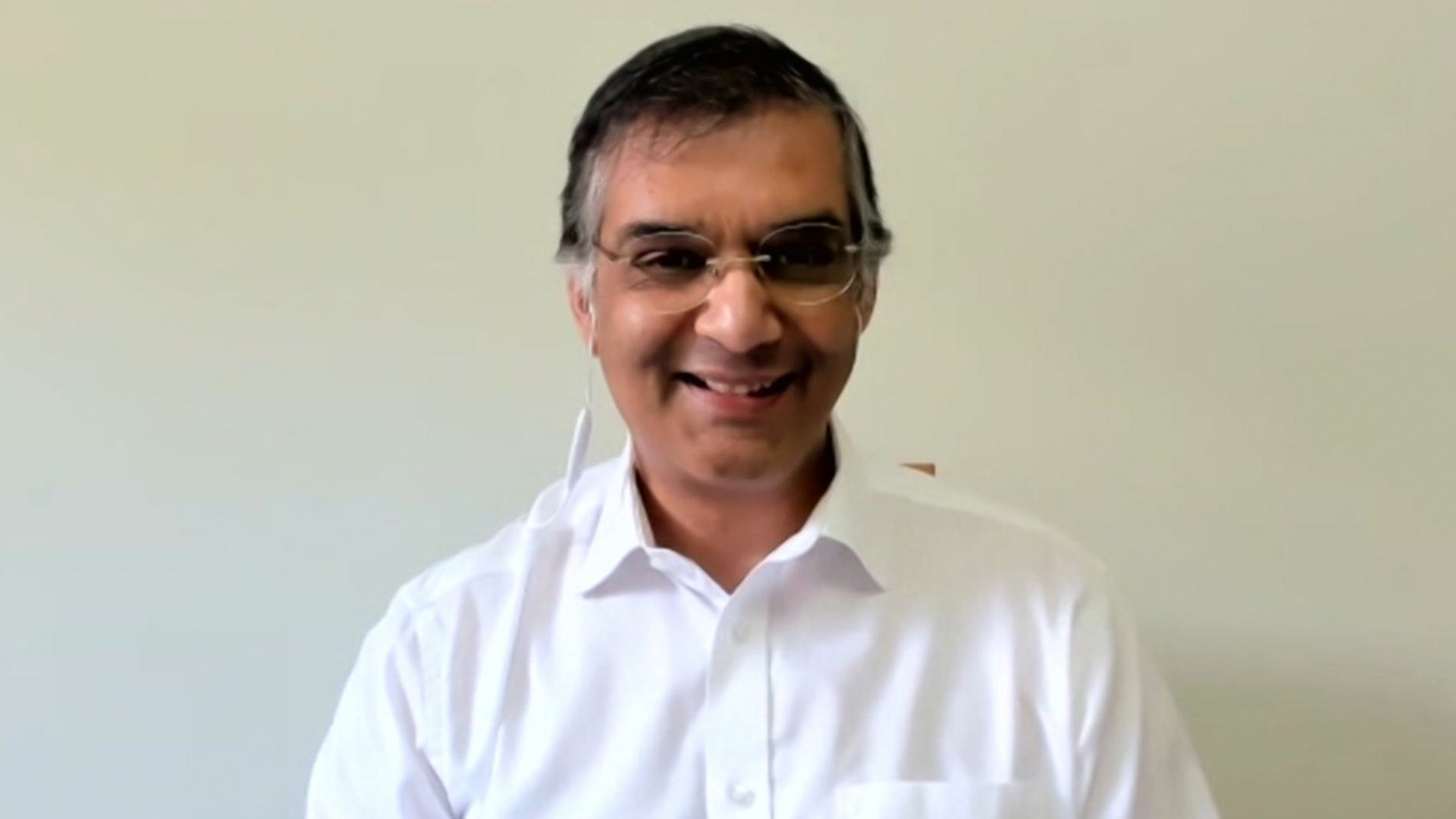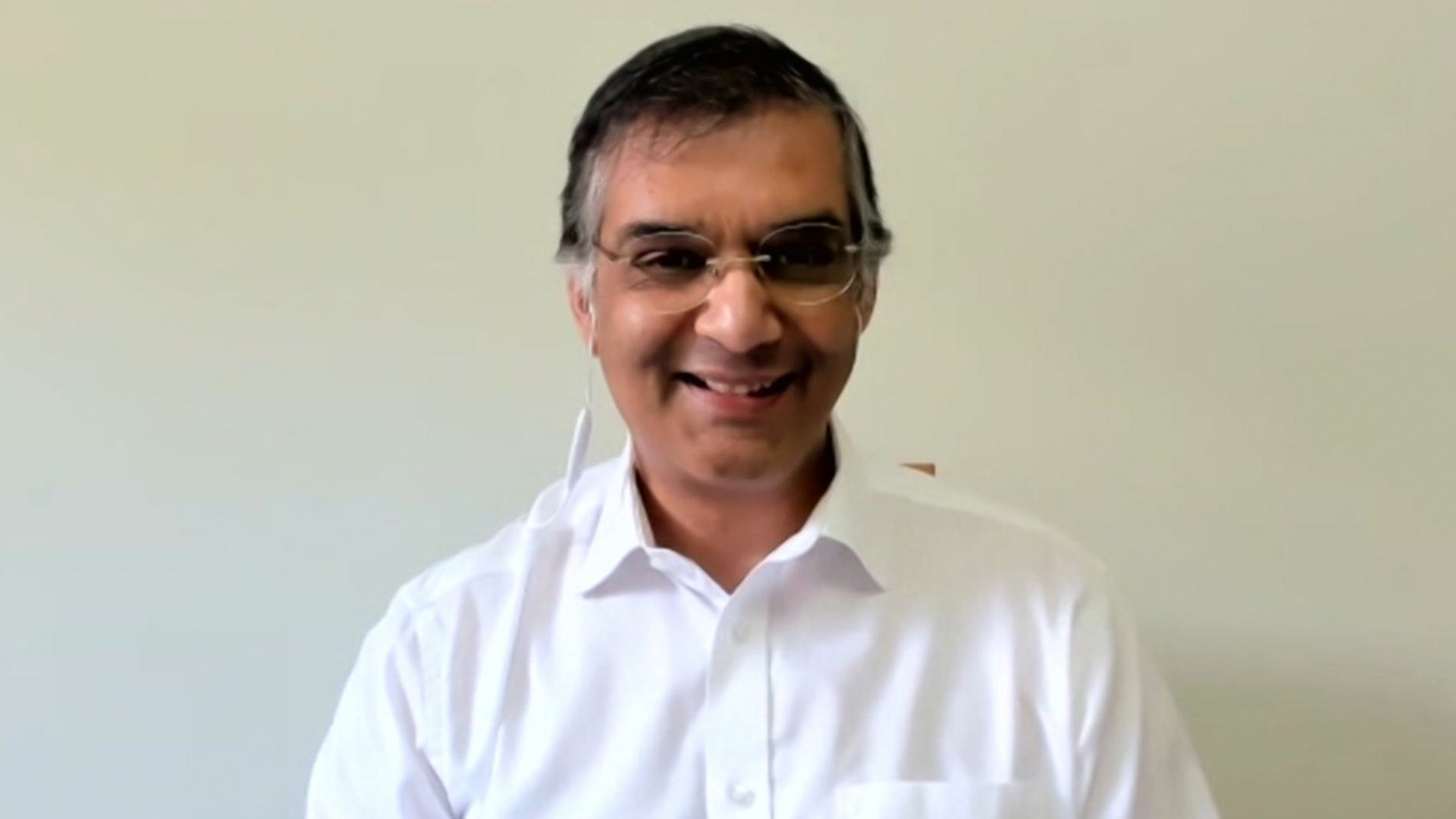 [ad_1]

Recently, the role of chief technology officers made a resurgence in several companies, especially those more involved in technology. A CTO is responsible for overseeing the tech and engineering departments, as well as looking toward the future to decide what features need to be implemented to prepare and adapt to a tech-heavy economy.
Being a responsible and forward-thinking CTO is just as important as being a tech-savyy one if a company wants to succeed in the digitized climate, according to Rashik Parmar (pictured), IBM fellow and vice president of technology of EMEA at IBM.
"They recognize that this journey is very complex and the pandemic has created tremendous challenges," Parmar said. "The market dynamics mean that they've got to try and really be thoughtful in taking cost out and making sure they survive some of these issues."
Parmar spoke with John Furrier, host of theCUBE, SiliconANGLE Media's livestreaming studio, during IBM Think. They discussed the role of CTOs, responsibilities they face, anxieties they deal with, how to be an effective CTO and more. (* Disclosure below.)
Responsible computing starts with ethical decisions
A common challenge a CTO faces during this environmentally conscious time is keeping his or her company ethical. Concerns encompass worries about reducing carbon footprints, being mindful about taking rare metals from the earth, ensuring AI systems are free from bias and even making sure decisions they make today lead to a more ethical tomorrow.
In interviews IBM conducted with CTOs "there were anxieties like, 'Are we thinking enough about the carbon footprint? Are we being thoughtful in how we make sure we're reducing the environmental impact of the infrastructure?'" Parmar said. "'We've got sprawling infrastructure ripping out rare metals from the earth. Are we being thoughtful in how we reduce the amount of rare metals we have?'"
A document IBM produced called the "Architecture Decision Points Report" identified "what we call a set of responsibilities. And we've built a framework around responsible computing, which is a basis for how you think through what your responsibilities are as a CTO, or as an IT leader," Parmar said. "And we're right in the process of building out that kind of responsible computing framework."
So how does a CTO contribute to a responsible but profit-producing business? IBM plans to release a manifesto within the upcoming months outlining important "responsible computing."
Three CTOs from the 100 the companies interviewed have worked with IBM on the manifesto.
"They were very keen to collaborate with us," Parmar said. "For anybody listening, if you find this is of great value, please do come and reach out to me. We're more than happy to collaborate."
Watch the complete video interview below, and be sure to check out more of SiliconANGLE's and theCUBE's coverage of IBM Think. (* Disclosure: TheCUBE is a paid media partner for IBM Think. Neither IBM, the sponsor for theCUBE's event coverage, nor other sponsors have editorial control over content on theCUBE or SiliconANGLE.)
Photo: SiliconANGLE
Since you're here …
Show your support for our mission with our one-click subscription to our YouTube channel (below). The more subscribers we have, the more YouTube will suggest relevant enterprise and emerging technology content to you. Thanks!
Support our mission:    >>>>>>  SUBSCRIBE NOW >>>>>>  to our YouTube channel.
… We'd also like to tell you about our mission and how you can help us fulfill it. SiliconANGLE Media Inc.'s business model is based on the intrinsic value of the content, not advertising. Unlike many online publications, we don't have a paywall or run banner advertising, because we want to keep our journalism open, without influence or the need to chase traffic.The journalism, reporting and commentary on SiliconANGLE — along with live, unscripted video from our Silicon Valley studio and globe-trotting video teams at theCUBE — take a lot of hard work, time and money. Keeping the quality high requires the support of sponsors who are aligned with our vision of ad-free journalism content.
If you like the reporting, video interviews and other ad-free content here, please take a moment to check out a sample of the video content supported by our sponsors, tweet your support, and keep coming back to SiliconANGLE.