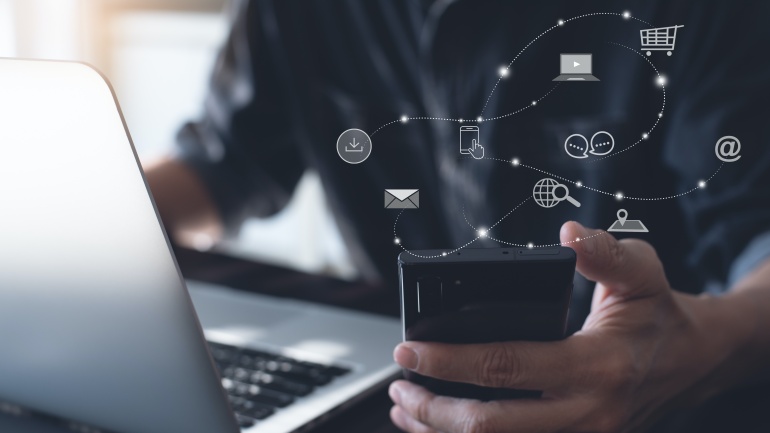 The GSMA has announced that the mobile industry will need an average of 2 GHz mid-band spectrum to meet the data speed requirements of the UN International Telecommunications Union (ITU).
The study evaluated 36 cities around the world and concluded that policymakers should license the spectrum of mobile operators in harmonized bands such as 3.5 GHz, 4.8 GHz and 6 GHz to meet ITU requirements by 2030. According to their claims, the additional spectrum will make it possible to use 5G to its full potential.
As claimed by the global study, achieving this will reduce the environmental impact and costs for 5G users, as additional spectrum will lessen the carbon footprint of networks by two or three times, strengthening the sustainable development of mobile communications at the same time.
In addition, the availability of mid-band frequency spectrum will also improve Fixed Wireless Access (FWA). The research shows that with an additional frequency of 2 GHz, will cover five times more households by each base station, also making 5G more affordable.
Failure to meet the 2 GHz mid-band spectrum requirement could lead the ITU to miss the 2030 targets of 100 Mbps download speeds and 50 Mbps upload speeds.
The GSMA is asking regulators to make an average of 2 GHz mid-bandwidth available, in order to guarantee 5G IMT-2020 requirements. In addition, the organization asks operators to carefully consider 5G spectrum needs as 5G usage increases. The GSMA calls to ground spectrum decisions to be made taking into account real-world factors, including population density and scale of fiber deployment, also to maintain a balanced mid-band 5G spectrum and to facilitate the upgrading of existing band technologies.