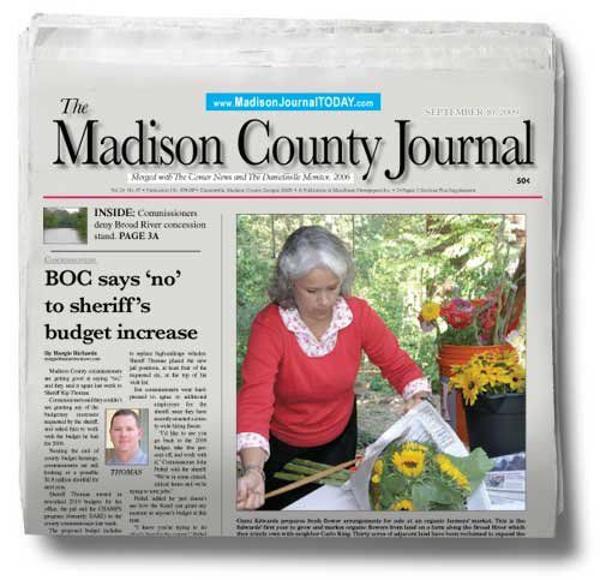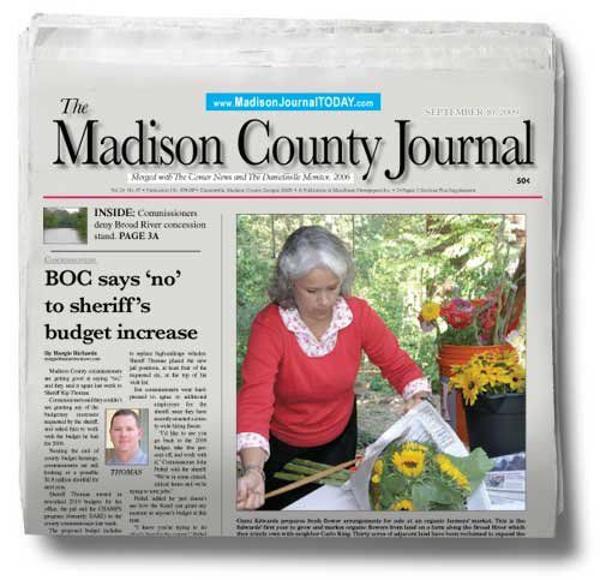 [ad_1]

Beyond the local petro panic, Madison County has been involved in this fuel crisis in another way, too. Colonial Pipeline, which faced a shutdown due to a cyber attack, runs a petroleum line up the eastern seaboard, which cuts through this county and includes a booster station just south of Danielsville on Colonial Drive off Colbert Grove Church Road.
It's one of three major, national pipelines that have lines and booster stations (to help the fuel flow) in this county. Plantation Pipeline and Williams Transco, a natural gas provider, are the other two. Most of the action is beneath our feet, so it's easy to forget that Madison County is part of the U.S. energy superhighway.
But I'm thinking about more than our temporary crisis and our gas lines. This sort of incident drives home the point that, yeah, we're pretty vulnerable as more and more of our economy goes online. That's true at a personal and national level.
I think most all of us understand that we have vulnerability with our digital existence, but we just choose not to inquire too much about what we give away, because it's unpleasant to think about. It's way more comforting to just look at what we get. And it's a lot. A smart phone is the ultimate Swiss pocketknife. It's a phone, navigator, stereo, recorder, television, library, news feed, camera, flashlight, credit card and on and on. I carry one. Who doesn't? It seems hard to live in 2021 without a smart device. But it's never smart to ignore ways we're vulnerable, not on a personal level and not at a national level either.
Obviously, as our economy shifts more and more to online activity, so does the crime. The local incident reports often have stories of people getting scammed online. Of course, this can happen both by gullibly accepting a con job as legit or by being the victim of some backdoor technological trap you never saw coming. You may be able to sniff out a scammer who approaches you, but how savvy are you with the technical aspects of infiltrating a device and knowing how to counter them? Umm, definitely not me.
When an individual is victimized, these are "micro-aggressions" in a sense. I mean, when you're scammed digitally, that's a "micro" economic aggression against one person, an online mugging of sorts, not a "macro" aggression, like against a public utility or a nation. And holding scammers accountable is nearly impossible in many cases, because they're often far away overseas and what power do we have as individuals in such instances? So it's important to look at what we can do individually to prevent this as much as possible, such as having good passwords and virus-detection software, using two-factor authentication, not clicking on unknown attachments, backing up data regularly, etc.
We're also seeing a lot of "macro" aggressions against major companies and governments, too. We've seen school systems and governments fall victim to online ransom seekers. For instance, online criminals locked down the neighboring Jackson County government computer system in 2019 and extorted $400,000. Such acts happen around the country with too much regularity.
A lot of hacking these days is actually state sponsored. The U.S. Department of Justice reported in March that North Korea was behind $1.3 billion in extortions of global banking, financial, entertainment and cryptocurrencies.
North Korea's hackers "have become the world's leading bank robbers," said John Demers, head of the Justice Department's National Security Devision. "Simply put, the regime has become a criminal syndicate with a flag, which harnesses its state resources to steal hundreds of millions of dollars."
U.S. intelligence recently determined that Russian government hackers inserted malicious code into a Solar Winds Worldwide software updates and infiltrated the systems of its federal government clients, which include the U.S. Treasury, the White House, the Pentagon, Los Alamos National Laboratory, and the departments of Commerce, Veterans Affairs, and Homeland Security. Solar Winds also claims to serve 425 companies in the Fortune 500. So, many big companies were likely compromised, too.
This Colonial Pipeline cyber attack has been claimed by a Russian hacker group "Darkside." The FBI stated that "the DarkSide ransomware is responsible for the compromise of the Colonial Pipeline networks. We continue to work with the company and our government partners on the investigation."
If you're like me, you hear these things and think about our electricity grid and the potential of hackers to put us in the dark. Yikes! That would be a debilitating attack and basically an act of war.
The U.S. Department of Homeland Security and FBI reported in 2018 that Russia had already infiltrated our energy sector. An overview paragraph in that report read as follows: "DHS and FBI characterize this activity as a multi-stage intrusion campaign by Russian government cyber actors who targeted small commercial facilities' networks where they staged malware, conducted spear phishing, and gained remote access into energy sector networks. After obtaining access, the Russian government cyber actors conducted network reconnaissance, moved laterally, and collected information pertaining to Industrial Control Systems (ICS)."
Defense against such measures is so much more than a tech support matter. It's a national security one and a public health imperative. We'd have some serious consequences without power for an extended time. And we don't need any partisanship getting in the way of obvious defensive efforts necessary in the cyber world. The best tech minds in the U.S. need to be committed to stopping this.
Consider that when a plane goes down, the National Transportation Safety Board (NTSB) investigates the crash and works to determine what happened and what needs to be done to prevent future tragedies.
There's talk now in the Biden Administration of having a cyber version of NTSB to investigate cyber attacks and gather as much information as possible, while developing more ways to fight against malicious acts. We need a coordinated way of looking at these attacks, which are too common.
No person, company or government can afford to ignore the cyber security problems we face. I'm not meaning we should live in a state of fear. But we should personally do what we can to protect ourselves, while also demanding that our government not be too wrapped up in partisanship to fight as one against this real threat.
Now, I'm going to open up Scrabble on my phone and play the computer. Gotta' get my mind off this stuff for a minute. Escapism is always needed too, just not the complete version.