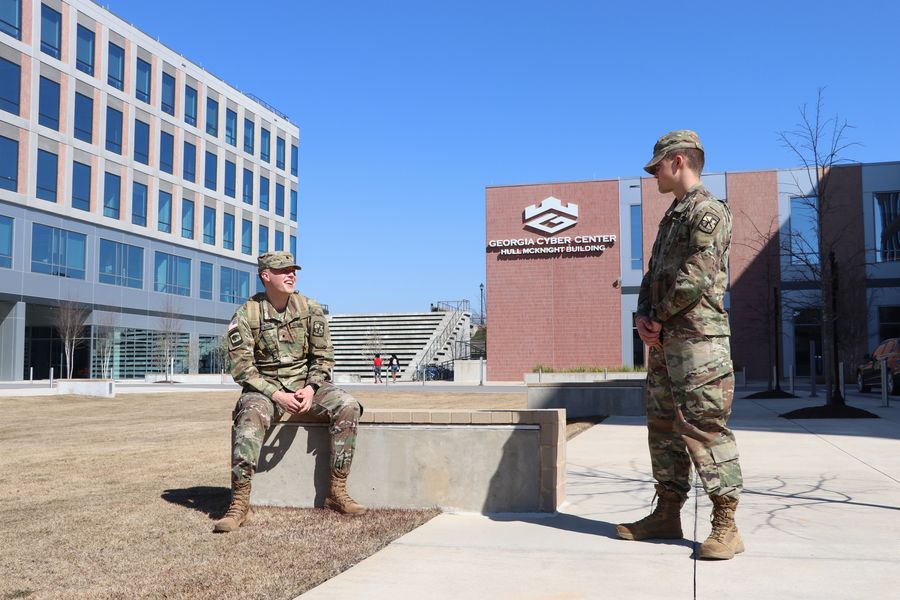 The cybersecurity workforce shortage tops 500,000 nationwide, according to CyberSeek, a comprehensive cybersecurity workforce analytics website.
How do we fulfill this national job shortage in these critical fields? Enter the National Cybersecurity Workforce Development Program.
Augusta University's School of Computer and Cyber Sciences is a part of the academic coalition in the National Cybersecurity Workforce Development Program, CyberSkills2Work. This national workforce development initiative aims to recruit, train and place transitioning military members and first responders to prepare them for the cybersecurity workforce.
"This program is a fantastic opportunity for someone who wants to enter the cyber workforce," says Dr. Michael Nowatkowski, Augusta University's cybersecurity workforce development program representative. "Not only do participants learn in the classroom, but they also have access to job placement services and the larger CyberSkills2Work network of schools and industry partners."
As an academic coalition partner in this special program, Augusta University is offering our cyber defender certificate to program participants. In addition to the cyber defender certificate, participants in the program will also qualify to take the CompTIA Network+ and Security+ certification exams.
Interested students must have at least a cumulative undergraduate GPA of 2.5 and have obtained a bachelor's degree from a regionally accredited institution to be considered for admission into the program. If accepted into the Workforce Development Program, the student's educational expenses will be covered.
Applications are now open for the first year of this new program. Visit our website to take the pre-admissions survey and learn more. Admissions applications for the Fall 2021 semester are due July 1.
Like
Like
Love
Haha
Wow
Sad
Angry