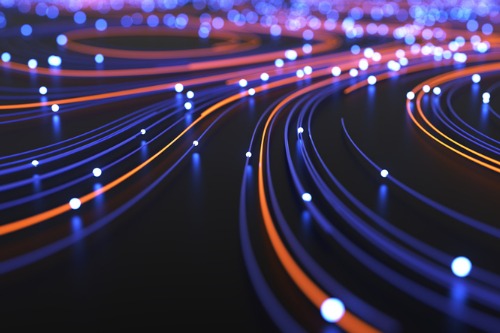 For many of us, our homes are considered a safe space. This mentality has led to a myriad of individuals forgetting how vulnerable they are in the perceived safety of their homes. In a work environment, employees typically conduct themselves in a controlled manner, following workplace policies around cybersecurity, such as implementing multi-factor authentication (MFA), maintaining good password hygiene, and reporting suspicious emails. But at home, many take more of a casual attitude towards cybersecurity, perhaps because they think their personal information is less valuable than the commercial information they're dealing with every day at work.
Read next: Cyber insurance claims explode in severity
"Having a lackadaisical attitude towards cyber security leaves homeowners potentially vulnerable to a cyberattack," said Kareen Boyadjian, Vice President, Underwriting for Tokio Marine HCC – Cyber & Professional Lines Group. "The information that we keep on our personal devices – our taxpayer information, insurance policies, passwords, social media content, and so on – could be used nefariously if it falls into the wrong hands. If hackers gain access to personal information, it may take an individual much longer to recover than it would a company."
In this evolving threat landscape, homeowners should be protecting themselves with stand-alone personal cyber insurance. These comprehensive cyber risk solutions go beyond the personal lines cyber coverage that can be added to most standard homeowners' insurance policies. Tokio Marine HCC – Cyber & Professional Lines Group is one of the few providers offering a product in this new ever-changing market – but the market is poised for explosive growth as awareness of personal cyber risk picks up.
"Having a comprehensive, stand-alone personal cyber product that doesn't share limits or aggregates with other critical components of the homeowners' policy is beneficial for a myriad of reasons," Boyadjian told Insurance Business. "A standard homeowners' policy will only offer cyber limits of up to $500,000 and typically will have sub-limits and policy language that's not as comprehensive compared to a stand-alone cyber policy. 
"With a stand-alone personal cyber policy, not only can insureds get limits up to $1 million, but they also get broader coverage from our product."
Tokio Marine HCC – Cyber & Professional Lines Group's proprietary stand-alone cyber product, NetGuard® SELECT, gives policyholders access to industry-leading identity and digital privacy protection, fraud detection, and dark web monitoring services to take control of their privacy through IDX, the largest provider of data breach response services. These value-added services are critical for policyholders to monitor their own personal data and information. Personal data of an individual can be found with simple web searches or on the dark web, and this service allows policyholders to aggregate their information for protection in one central location on a smartphone app and/or online.
Read more: Cyber insurance market reacts to ransomware epidemic
IDX also complements Tokio Marine HCC – Cyber & Professional Lines Group's in-house stand-alone cyber claims department. Boyadjian commented: "We offer 24/7 support with an after-hours hotline for urgent matters. We know that attacks can strike when we least expect them. When a claim is reported, we will direct the insured immediately to whichever vendor is best suited to handle the incident, whether it involves identity theft, cyber bullying, an extortion incident via hacking, ransomware, or wire transfer fraud. With these cyber incidents, timing is everything. Being responsive and having access to vendors like IDX, who are on the cutting edge of what they do, is highly important."
Tokio Marine HCC – Cyber & Professional Lines Group's NetGuard® SELECT has gained considerable attention in the past year. They plan to expand their product on Tokio Marine HCC admitted paper later this year.
"We want to make stand-alone personal cyber insurance appealing to as many policyholders as possible, and we want to provide the solutions that our agents and producers asked of us," said Boyadjian. "Every carrier wants to offer their product in a certain way, and one benefit of working with Tokio Marine HCC – Cyber & Professional Lines Group is our flexibility. We're always listening to feedback from agents and producers, and we lean on them to tell us how to best serve our clients.  
"The COVID-19 pandemic, alongside several other factors, has increased interest in personal cyber insurance solutions. With the majority of people working from home throughout the pandemic, and many companies announcing they will either adopt 100% remote work or a hybrid approach in the future, homeowners are starting to seek more comprehensive cyber coverage, and I think agents can be creative in how they offer it. There are opportunities to not only cross-sell stand-alone cyber to already established books of homeowners' business, but also to conduct individual campaigns to anyone who has an interest in protecting themselves."