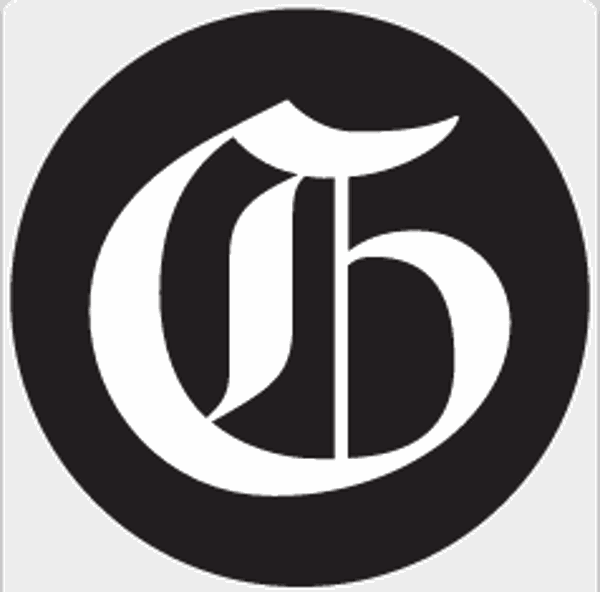 Space plays an increasing role in our everyday lives, even though we might not always be aware of it. Orbiting spacecraft provide a number of services that enhance our quality of life in a variety of ways. The Global Positioning System gives us directions to drive somewhere new. Television broadcast systems send us livestreams of international events such as the Olympic Games.
Meteorological satellites monitor the Earth to help predict the weather and track hurricanes. Communications satellites make it possible to call and message people all around the world. Large constellations of satellites are being launched to provide global broadband internet access. A number of companies are on the cusp of offering rides for space tourists. Space is also essential to many critical national security missions such as missile warning and global surveillance.
In fact, space is so tightly integrated into our world, that there would be dire consequences if these services could no longer be accessed. For example, it has been estimated that the U.S. economy could lose $1 billion for every day that GPS is not available. One cause for concern about our deep reliance on space is the very growth in its use. Today there are just under 3,000 satellites in orbit, and that number will rise above 10,000 in the next few years. The increasing number of satellites, especially in orbits close to the Earth, raises the chances of a collision between two spacecraft. Although rare, such events create thousands of pieces of space debris that further increase the prospects of additional collisions.
A second cause for concern is that space has become a contested domain. This military term means that in a time of war, to defend U.S. interests, it will be necessary to fight in space along with the traditional operational domains of land, sea, and air. The designation of space as a contested domain has resulted from the actions of other nations that have demonstrated an ability to destroy satellites that are in orbit. The need for the U.S. to protect its precious space assets is the primary reason for the establishment of the U.S. Space Force and the reestablishment of the U.S. Space Command.
As a contested domain, space presents some unique challenges. First, it is very expensive to launch anything into orbit, about $10,000 per pound of satellite. This is a primary reason that satellites are vulnerable. They do not use armor and they do not have defensive weapons.
Second, once in space, it is very difficult to service or repair satellites or to upgrade their capabilities. So, it is not a simple matter to retrofit satellites in orbit with defensive capabilities. Third, most satellites take years to design and build and have lifetimes of 10 years or more. Putting a new spacecraft into operation is a slow one. Finally, due to its remote location, it can be very difficult to determine what happened in space when there is an anomaly in the behavior of a satellite. If a spacecraft loses power, is it because of a technical malfunction, or the impact of energetic particles released by the sun (space weather), or the result of hostile action? The last of these explanations could be considered an act of war, and so the stakes could not be higher to get the answer right.
To address these challenges, the next generation of modern military satellites will employ a range of new technologies and procedures to monitor what goes on in space and to protect themselves and other assets against hostile threats. Rapid development of these advanced capabilities is needed to keep pace with the evolving threats and this requires new approaches to technology innovation. As a key contributor to this national effort, Colorado's vibrant aerospace and defense sector covers the full range of activities including space operations at military bases and delivery of advanced technology by large industry primes and smaller entrepreneurial businesses.
While the nation, including Colorado, also has strong capabilities in the universities, academia has not been effectively engaged in working on the challenges of space national security. Part of the explanation for this situation lies in the fact that much of the work for military space is classified. With the pressing need to accelerate the pace of innovation, however,there is now strong motivation to develop new ways to get the universities more involved in countering space threats.
There are several reasons why such an approach will be effective. First, universities are a key source of advanced technology innovation. Focused primarily on fundamental, early-stage research, university faculty are world leaders in their areas of expertise and often represent the cutting edge of their fields. By involving professors in the research needed to develop technology for contested space, some of the brightest minds will be brought to bear on the hardest problems. Since it is the universities that perform most of the fundamental research in the country, they are also best placed to take the next step of advancing those initial ideas towards enhanced capability.
Second, universities staff their research projects primarily with graduate students. Creating more opportunity for universities to be involved in applied space research will simultaneously train and expand the expert technical workforce needed to build and operate the new technologies.
As an example of the impact that universities could have on applied space research, consider the University of Colorado in Boulder. CU Boulder has some of the strongest space capabilities in academia, anywhere in the country. The university receives more funding from NASA than any other public university. The programs in aerospace engineering are ranked in the top-10 nationally among public universities at the undergraduate and graduate levels. Students have tremendous educational opportunities including invaluable hands-on experience to design, build, and fly small spacecraft called CubeSats. CU Boulder has deployed more CubeSats in space than any other university. The university also offers a number of specialized educational programs including a space minor that is available to undergraduate students. There are graduate certificates in space topics such as astrodynamics, space domain awareness, satellite system design, remote sensing, space weather and hypersonics.
The Center for National Security Initiatives at CU Boulder has been established to expand the engagement of the campus on research challenges in national security. Building on fundamental capabilities that exist, NSI aims to facilitate their further development and application for national security missions.
A key focus of NSI is to enable CU Boulder to contribute to the required acceleration of technology development for the space domain. With projects staffed by graduate students and postdoctoral researchers, the NSI activities will also make important contributions to much needed workforce development. Several examples of key space capabilities at CU Boulder are summarized in the following paragraphs.
Much of CU Boulder's reputation and capabilities for space research are centered in LASP, the Laboratory for Atmospheric and Space Physics. With annual expenditures in excess of $100 million, more than 400 professional staff, and over 100 students, LASP conducts the full range of space activities including mission design, hardware development, in-space data collection, and mission operation. LASP instrumentation has explored all eight planets in the solar system and has even gone into interstellar space on the Voyager spacecraft.
Space domain awareness involves building a comprehensive picture of objects orbiting the Earth along with the space environment. The scope of this mission is growing in size and complexity with the rapid increase in the number of operational satellites, the increase in orbital debris, and the emerging international interest in lunar operations. CU Boulder faculty are national leaders in this critical field with state-of-the-art activities ranging from theory to hardware. Algorithms based on artificial intelligence and machine learning are being developed to synthesize data and predict future states. Telescopes on the roof of the aerospace engineering building track orbiting objects. These capabilities are combined to deliver decision-making information necessary to the successful monitoring of space.
Positioning, navigation and timing is the mission to provide highly accurate, real-time information to enable the functioning of military vehicles including tanks, ships, aircraft, and spacecraft. A significant portion of PNT operations involve space and includes the GPS satellites. CU Boulder faculty are again national leaders in this field. Sensors deployed around the globe are used to develop techniques to make use of GPS and signals from other satellites to provide more robust and flexible navigation capabilities. Advanced receivers are being developed to address GPS signal interference and to detect spoofing.
Missile warning is another critical space-based national security mission. Satellites continuously survey the globe for signs of rocket plume signatures indicative of missile launch. Due to an enormous growth in surveillance data volume and variety, a key element in this mission is how to effectively interface technology with human operators. The rapid increase in information goes well beyond what can be processed by a person. At the same time, machines cannot always be fully trusted to correctly interpret rare events. The effective fusion of human and artificial capabilities is therefore key. Using autonomous systems approaches, CU Boulder faculty are developing a more aggressive, agile, and assured capability that aims to improve accuracy and accelerate performance compared to existing approaches.
The Space Weather Technology, Research and Education Center at CU Boulder is a national center for interdisciplinary research, technology innovation, and education. As mentioned earlier, space weather is one of the potential explanations for satellite anomalies, and having an accurate picture of the current and projected space environment is essential to continuous operation of all civil, commercial and military spacecraft.
Hypersonic systems fly through the near-space environment at incredibly high speeds and are a priority for the Department of Defense. The College of Engineering and Applied Sciences at CU Boulder is investing internal funds to support the Hypersonic Vehicles Interdisciplinary Research Team.
The goal of this activity is to bring faculty with deep knowledge of specific hypersonic systems together with other faculty who are experts on optimization to maximize hypersonic vehicle performance. CU Boulder has recently been selected by NASA to lead a new $15 million institute on hypersonic entry systems called the Advanced Computational Center for Entry System Simulation.
In addition to activities that are directly related to space, there are many unique research capabilities at CU Boulder that could have space applications. For example, the quantum science laboratory JILA involves a close collaboration with the National Institute of Standards and Technology. Based on quantum phenomena, JILA develops incredibly accurate atomic clocks and other sensing technologies that might provide advanced capabilities for PNT. The Collaborative Institute for Research on Environmental Sciences is a close collaboration between CU Boulder and the National Oceanic and Atmospheric Administration. In helping to support weather operations, CU Boulder researchers develop capabilities based on data analytics to fuse large and disparate data sets into actionable information. This process has many similarities to key defense missions such as intelligence, surveillance, and reconnaissance and space domain awareness.
While CU Boulder has a tremendous array of space capabilities, it does not cover all technical areas. So, another key role for NSI is to develop effective partnerships with other educational institutions that offer capabilities that are complementary to those that already exist at CU Boulder. A key example of such collaboration is with our sister campus at the University of Colorado System in Colorado Springs, which includes cybersecurity among its areas of expertise, including the National Cybersecurity Center. As has been seen from recent events, cybersecurity represents a potential vulnerability for our nation's critical infrastructure and is also a major concern in space. A potentially enormous level of disruption could result from an outside party gaining control of an orbiting satellite.
Another important regional partner for NSI is the Air Force Academy, also in Colorado Springs. The academy now educates the future leadership of the Air Force and Space Force. While primarily an undergraduate institution, the academy faculty is also active in research with strengths that include space physics, astrodynamics, and hypersonics.
NSI will help to accelerate technology insertion for space and other national security domains by building from fundamental research ideas to more applied technologies.
Ultimately, however, it will be private industry that delivers actual capabilities to the military operators. So, another key role for NSI is to develop effective partnerships with the commercial sector at all scales from the large primes, such as Lockheed Martin and Ball Aerospace, to smaller entrepreneurial companies. NSI also interacts directly with the government to better understand their priorities and to increase their awareness of CU Boulder's advanced research capabilities and interests.
NSI is establishing unique infrastructure that is often required to perform applied research for national security. Experienced staff have detailed knowledge of contractual mechanisms and requirements that can be very different from those associated with traditional university research grants issued by organizations such as the National Science Foundation. Dedicated Information Technology systems are being acquired that can handle controlled, unclassified data. Access to classified information is sometimes needed for national security work, and NSI manages security clearances for faculty and arranges access to secure facilities.
Now in its third year, NSI is on a strong growth path with active projects underway in a number of space areas including Space Domain Awareness, PNT, satellite communications, autonomy, and hypersonics. These efforts involve over 40 CU Boulder faculty and draw support from a variety of sources including government, nonprofits and prime contractors. NSI is expanding through the hiring of dedicated research staff to provide depth in areas of existing strength and breadth to add new capability.
As a national leader and the flagship space research university in the state of Colorado, NSI at CU Boulder is in prime position to play an active role in countering the space threats to national security.
Iain D. Boyd is the director of the Center for National Security Initiatives at the University of Colorado at Boulder.