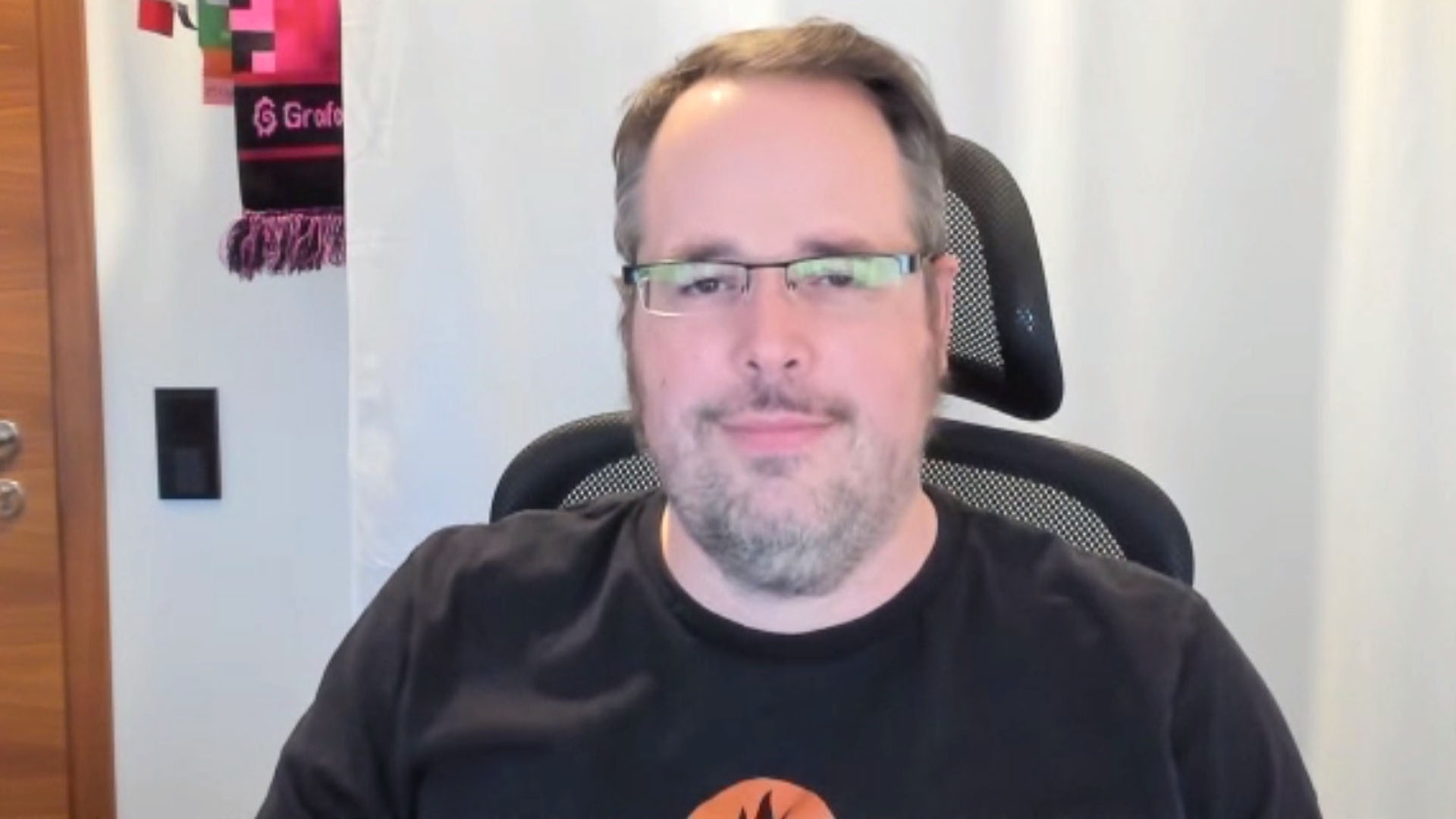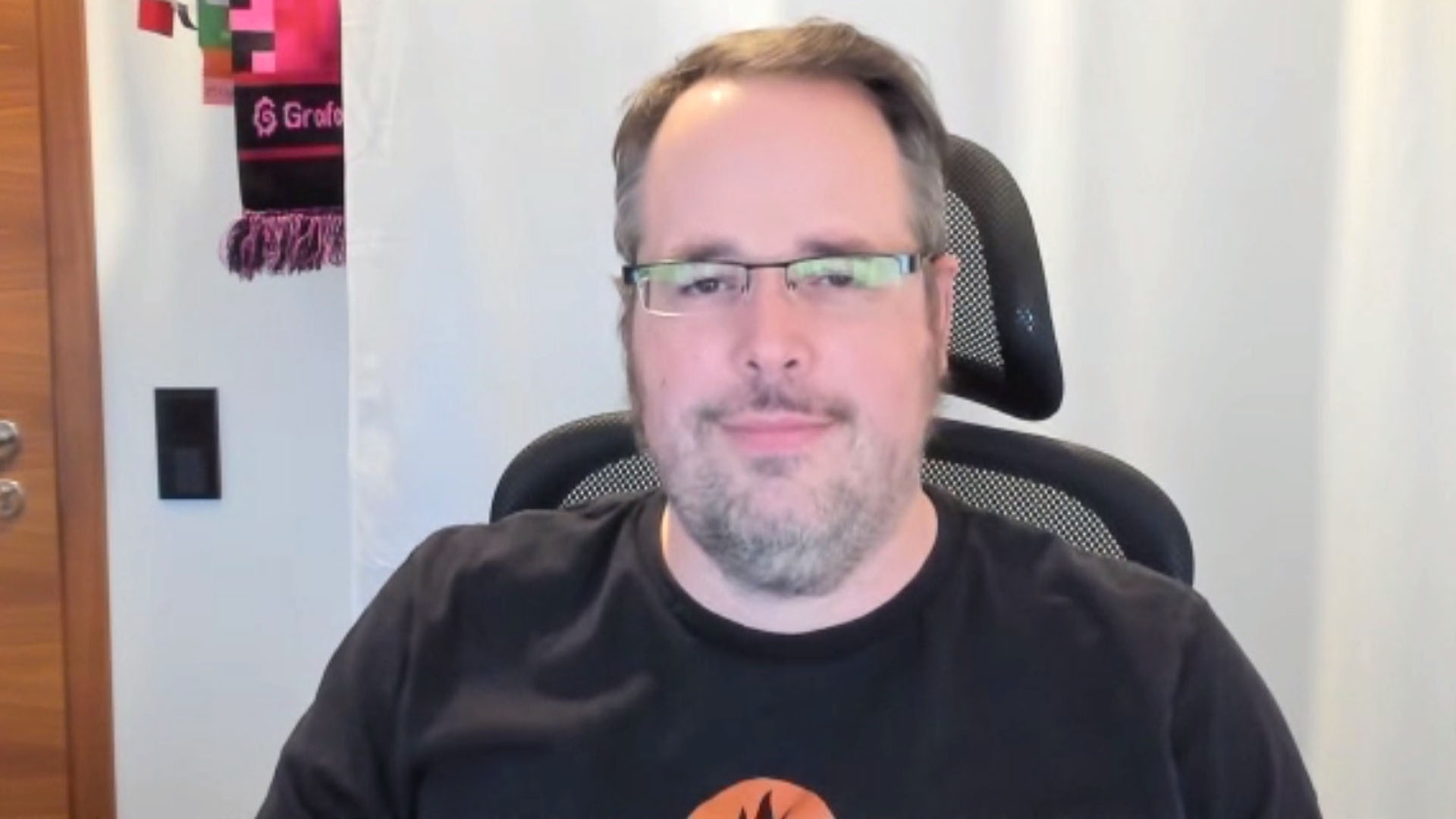 The volume and velocity of data necessary for cloud monitoring can make the task a major challenge for any organization. Maintainers of tools like Prometheus and OpenMetrics are working to make real-time monitoring as practical as possible, even as cloud operations scale.
Real-time analytics is also becoming increasingly important, as analysis after the fact may yield insights that are no longer useful or relevant.
"'If you just toss it into a data lake and do batch analysis like half a day later, no one cares about it anymore. It needs to be live … or at least the largest part of it needs to be live. You need to be able to alert right now if something's imminently customer-facing," said Richard Hartmann (pictured), community director at Grafana Labs.
Hartmann spoke with John Furrier, host of theCUBE, SiliconANGLE Media's livestreaming studio, during KubeCon + CloudNativeCon. They discussed Prometheus, OpenMetrics and the challenges that have come with the growth of cloud computing. (* Disclosure below.)
New standards for cloud monitoring
As more businesses move to the cloud native space, they are able to scale different and new axes, which enables growth, different operating models, and the ability to choose different or more modern engineering trade-offs, according to Hartmann.
"The underlying problems are still the same, but you just slice and dice your problems and compartmentalize your services differently," he stated. "But the problem is, it becomes more spread out and the more classic tooling tends to be built for those small classic setups and architectures. As your architecture becomes more malleable and as you can choose and pick how to grow it along which axis … that limits the ability of the humans actually operating that system to understand what is truly going on."
Artificial intelligence, machine learning and other automation tools are helping to change the 'data equation' by streamlining this new level of observability and a company's ability to scale.
"A lot of this is about enabling this higher volume of data, this higher scale of data, this higher cardinality of what you actually attach as metadata on your data and then still be able to query all this and make sense of it at scale and at speed," Hartmann said.
As cloud infrastructure scales, it's also essential that organizations develop a common language of open standards that will ensure communication across different systems and between various end users.
"Because you have this 'lingua franca,' you have these widely adopted open standards," Hartmann concluded.
Watch the complete video interview below, and be sure to check out more of SiliconANGLE's and theCUBE's coverage of KubeCon + CloudNativeCon. (* Disclosure: the Cloud Native Computing Foundation sponsored this segment of theCUBE. Neither the Cloud Native Computing Foundation nor other sponsors have editorial control over content on theCUBE or SiliconANGLE.)
Photo: SiliconANGLE
Since you're here …
Show your support for our mission with our one-click subscription to our YouTube channel (below). The more subscribers we have, the more YouTube will suggest relevant enterprise and emerging technology content to you. Thanks!
Support our mission:    >>>>>>  SUBSCRIBE NOW >>>>>>  to our YouTube channel.
… We'd also like to tell you about our mission and how you can help us fulfill it. SiliconANGLE Media Inc.'s business model is based on the intrinsic value of the content, not advertising. Unlike many online publications, we don't have a paywall or run banner advertising, because we want to keep our journalism open, without influence or the need to chase traffic.The journalism, reporting and commentary on SiliconANGLE — along with live, unscripted video from our Silicon Valley studio and globe-trotting video teams at theCUBE — take a lot of hard work, time and money. Keeping the quality high requires the support of sponsors who are aligned with our vision of ad-free journalism content.
If you like the reporting, video interviews and other ad-free content here, please take a moment to check out a sample of the video content supported by our sponsors, tweet your support, and keep coming back to SiliconANGLE.