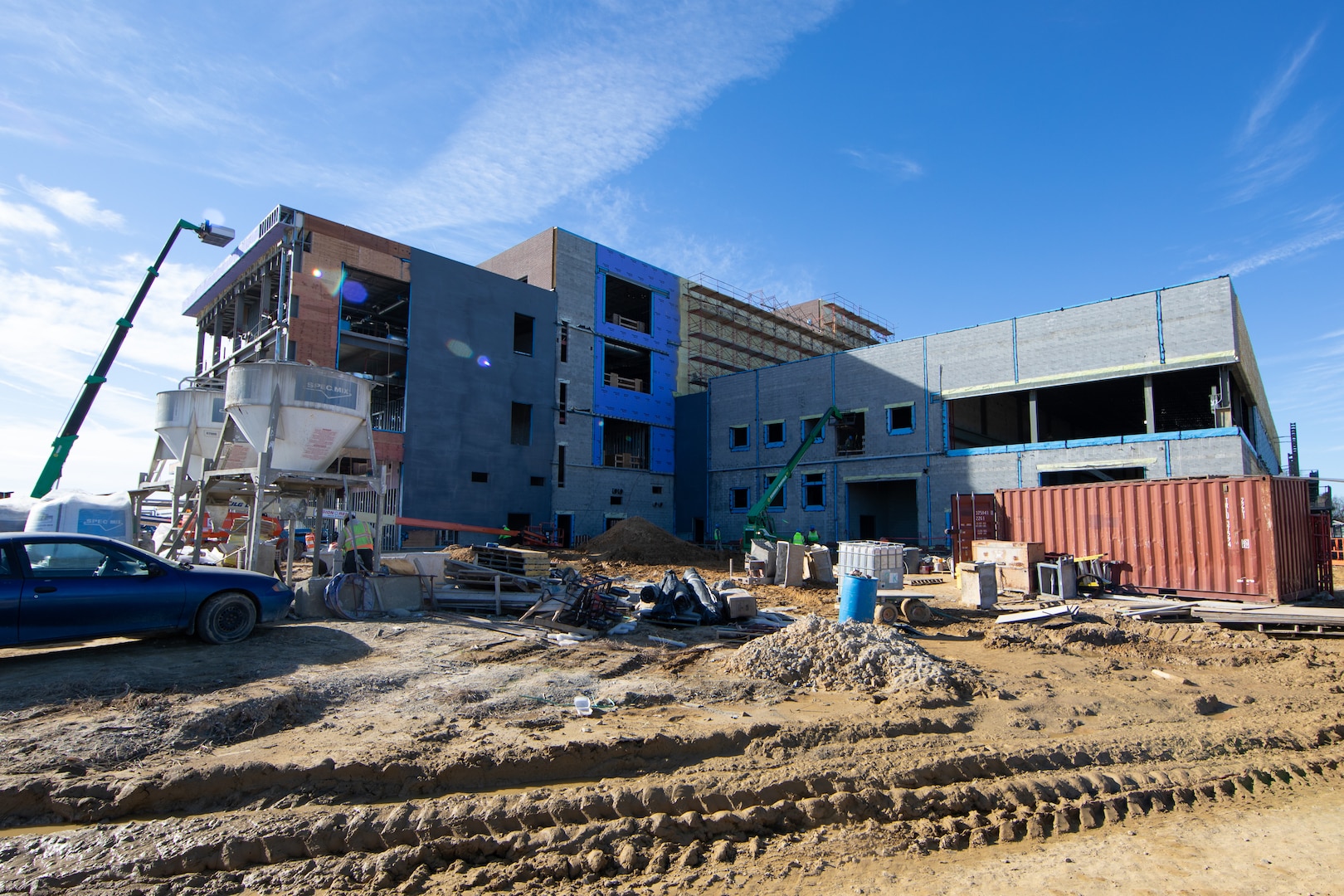 NORFOLK NAVAL SHIPYARD, Portsmouth, Va.,   –  
Editor's Note: Norfolk Naval Shipyard's Strategic Framework is a tool to communicate the shipyard's mission and vision statements, and shows how initiatives executed across the command tie together with why NNSY exists—to deliver warships.  In order to bridge the gap between mission and vision, NNSY has identified four critical focus areas—our pillars.  These pillars are the highest priority strategic focus areas we must urgently work to improve.  They are Infrastructure; Dependable Mission Delivery; People Development; and Process Improvement and Innovation.  
The focus of the Infrastructure pillar includes facilities, utilities, equipment, information technology and communication systems. An Infrastructure Pillar Team (IPT) has been created to enable the delivery of world-class infrastructure in NNSY to meet the shipyard's mission and support of its production methods. The IPT will identify and champion initiatives and goals that are aligned to the Infrastructure pillar vision, that NNSY's infrastructure supports on-time warship delivery to meet today's mission as well as the mission of tomorrow. 
"The strategy of the IPT is to identify goals and initiatives that support the vision and provide the greatest benefit to the shipyard and its workers. Shipyard improvement initiatives will further refine our understanding of where to best align facilities and IT resources to accomplish the goals," said NNSY's Chief Information Officer (CIO) (Code 109) and Infrastructure Pillar lead Bill Leidel.
The IPT's mission is to support the execution of calculated infrastructure investments based on time, manpower, and financial requirements to strike a purposeful and optimized balance between operational requirements, regulatory requirements, safety, and quality of life.
The three other pillars supporting NNSY's Strategic Framework are Dependable Mission Delivery, People Development and Process Improvement and Innovation. All four pillars fortify each other in achieving results in safety, quality, delivery of ships and submarines, cost, and an invested workforce driven to provide service to the Fleet with a One Mission – One Team mentality.