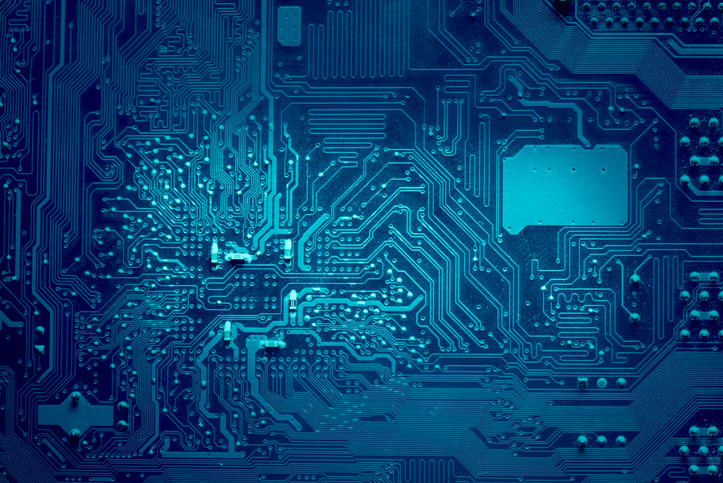 Pervasive computing — IoT, edge, cloud, data center, and back
Arm shared new features and some design wins for its Neoverse V1 and N2 platforms, which it introduced in September 2020. Neoverse V1 is optimized for high-performance computing. Arm has licensing wins from India's Ministry of Electronics and Information Technology (MeitY) for its exascale HPC project; and European exascale computing company Sipearl's supercomputing CPU; among others. Marvell is using Neoverse N2 cores n its  next generation of OCTEON DPUs. Arm also unveiled its  CMN-700 fabric for V1 and N2.
Cadence now has 5nm and 7nm RTL-to-GDS digital full flow Rapid Adoption Kits (RAKs) ready for Arm's Neoverse V1 and Neoverse N2 platforms, which target hyperscale computing and 5G communications SoC development. The RAKs are suitable for advanced-node designs, including 3D-IC chiplets, for data center server-class CPUs, according to a Cadence press release. Cadence also enhanced its verification flow, specifically adding checkers, verification plans, and traffic generators to its Cadence System VIP tool, which is included with Cadence's various verification tools. System VIP tool enhancement can verify Arm Neoverse-based SoC coherency, performance, and Arm SystemReady compliance.
Synopsys and Arm also announced their collaboration on a platform solutions, silicon IP and reference flows. Synopsys' Fusion Compiler RTL-to-GDSII tools have integrated synthesis for Arm Neoverse V1 and N2. The Synopsys and Arm reference methodology is immediately available through QuickStart Implementation Kits for these new cores providing an accelerated path to design closure and bring-up.
Xilinx's Versal AI Core and Versal Prime series devices are now shipping to customers in full production volumes. Versal AI Core is designed for compute-intensive applications in data center, 5G wireless, and A&D markets. Versal is an adaptive compute acceleration platform (ACAP), which adds scalar processing engines, adaptable hardware engines, intelligent engines with memory and interfacing technologies to an FPGA. Versal Premium, which has 112Gbps PAM4 transceivers, 600G Ethernet cores, 400G cryptographic engines, and PCIe Gen5 connectivity, is also starting to ship to Xilinx's tier-one customers.
Siemens Digital Industries Software is adding Tangent Works' InstantML technology into Siemens' MindSphere industrial IoT software to give its customers a way to add AI capabilities to their MindSphere applications. MindSphere collects data from IoT systems.
Security
Rambus and Lattice announced that they are working on security solutions, and that customers will have access to Rambus secure hardware IP on Lattice FPGAs for communications, computing, industrial, automotive, and consumer applications.
The FIDO (Fast IDentity Online) Alliance has a new open standard protocol for initially connecting (onboarding) IoT devices to an IoT device management system. The FIDO Device Onboard (FDO) protocol for IoT uses asymmetric public key cryptography. FDO simplifies the process of onboarding by automating the process and allowing a single device SKU to be onboarded to any platform. FDO secures devices through an "untrusted installer" that has no access or need to access sensitive infrastructure/access control information when adding devices to a network. The standard is available here.
Israeli AI research company Adversa published comprehensive research on the security and trustworthiness of AI systems worldwide during the last decade. AI attacks are not commonplace yet but Adversa warns that the pace will pick up, especially since AI deployments don't always have necessary defenses.
Automotive & transportation
American car company General Motors (GM) is working with seven charging networks to provide 60,000 charging stations for electric car customers in the U.S. and Canada. Also GM announced a mobile app called Ultium Charge 360 to make finding charge stations and paying for the service easier. GM will launch 30 EVs globally by the end of 2025.
Toyota, Suzuki, Subaru, Daihatsu, and Mazda will jointly develop of technical specs for vehicle communications devices.
People, companies
Apollo 11 Astronaut Michael Collins passed away at age 90. He piloted the Apollo 11 spacecraft orbiting the moon while the first two people to walk on the moon were on the surface.
Security researcher Dan Kaminsky, known for finding a major Domain Name System (DNS) flaw in 2008, passed away at age 42.
Job, Event and Webinar Boards: Find industry jobs and upcoming conferences and webinars all in one place on Semiconductor Engineering. Knowledge Center: Boost your semiconductor industry knowledge. Videos: See the latest Semiconductor Engineering videos.
Susan Rambo
  (all posts)
Susan Rambo is the managing editor of Semiconductor Engineering.